Search Our WP Tutorials
Our One on One WordPress Training Works!
For over 10 years we have helped many site owners and businesses learn how to use WordPress more effectively.
Whether you are a beginner or just someone who needs help because they are "stuck" – we can help you.
One on one training is the most effective type of training for WordPress because it allows you to ask the types of questions that will solidify your understanding and help you grow your audience, sell your product, or gain more customers.
We help with everything from simple WordPress blogs to complex WordPress Multisite issues.
Some of our One on One Clients: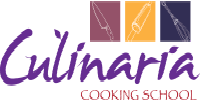 Get Wordpress Help Now!
Call (844) WP-TUTOR to get Live Wordpress Help. Your time is valuable ... Let me save you some of it.